Case Study: David Hiney
FASTSIGNS Franchisee, David Hiney discusses his first year at the Bolton Centre.
What were you doing previous to purchasing FASTSIGNS Bolton?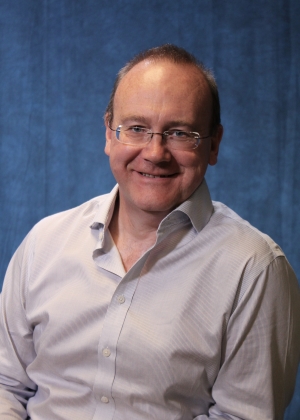 In October 2015 I had the opportunity to elect for voluntary redundancy, I had been a Project Manager for over 25years in Information Systems and I decided that this was the chance of a life time to change the direction of my career. Upon discovering the FASTSIGNS centre in Bolton was up for sale and always holding the aspiration to 'be my own boss' one day, I decide to look into the opportunity further and soon realised this was just what I had been searching for.
Why did you choose FASTSIGNS?
I'd looked at other franchise opportunities previously but for a variety of reasons they never seemed quite right, FASTSIGNS on the other hand seemed, and has now proven themselves to be, different. The support and training provided to a new franchisee, by both the UK and US head offices was exactly what I needed as someone who had little to no prior knowledge of the business or sector.
A good franchisor provides support, training and knowledge that a newcomer needs in any business venture, in my opinion FASTSIGNS is one of the best at providing all three of these essential skills.
What challenges did you have when you bought the centre?
The first one was learning the business, I had no experience in signage and although it was a steep learning curve, the training and support I received on the initial two weeks training made it possible.
Secondly trying to improve the centre, the general facilities had become a little tired over the years . I've set about developing the centre again to improve the environment for my staff and raise standards generally.
How has your first year of trading been?
2016 has flown by and so far so good. Anecdotally, my team have said that they are busier than in previous years and crucially we've improved our turnover by over 20% as of October 2016. I have concentrated on cultivating our existing business relationships to ensure a good pipeline of continuous work. We have secured some great new customers through referrals and have begun to develop our capacity as a centre by expanding our product range and competencies as more varied jobs have come our way.
Can you describe one of you favourite jobs of the year?
The most memorable job we have worked on was an exhibition stand for CCN Motorcycles; we produced a wrap for their spiral-shaped exhibition stand that showed a timeline of their 45 years in business. The job was last minute and didn't adhere to normal lead times, we were so proud of the finished project and what we had managed to produce.
Looking back on your first year, what was the most memorable moment and would you do anything differently?
The very first day opening up and surveying the centre has to be the most memorable, looking at what I had bought and starting to visualise my plans for the centre was very poignant. If I had to do anything differently, I would have been more discerning as to how I financed the business; I would have looked more closely at alternative sources of finance and different product offerings provided by different banks.
Would you do it all again?
Without question! It has been hard work but I am so proud of what I have achieved with the help and support of FASTSIGNS.